We are the Best Pawn Shop in NYC specializing in collateral loans and gold buying in Manhattan.
Family-owned and operated since 1979, we have been helping customers GET CASH for their valuables for over 30 years!
Know as experts in our field, we have been featured in the Wall Street Journal and New York Post.
We also operate New York Gold & Silver Refiners. This means we cut out the middle man resulting in the highest valuations for your valuables.
Conveniently located in the NYC Diamond District on 47th Street in Manhattan between 5th and 6th Avenue.
Get Cash Now
CALL or VISIT us for a free appraisal of your gold, diamonds, jewelry, and luxury watches so we can get you the cash you need today.
Learn more About Us,  How It Works and answers to Frequently Asked Questions.
Free Valet Parking
Free Appraisals
Se Habla Español
OPEN SUNDAY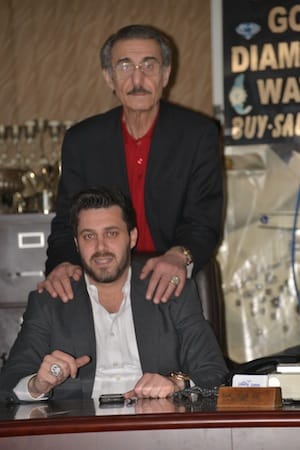 "The best and most reliable pawn shop in NYC. Been doing business with them for some time, helpful and accommodating ..."
"First timer here. The experience was easy and way less complicated than I expected. The staff was great..."
"Excellent service and a friendly staff who explained various options - selling and loans. Very professional service - the place to go...."